Vegan Protein Extreme is a powerhouse of plant based goodness boasting up to 29g of protein per serving. It combines the best plant based proteins in the market: pea protein, pumpkin seed protein, brown rice protein, sunflower protein, and soy protein.

In addition to being nutritious and unrivaled when it comes to taste, Vegan Protein Extreme is also infused with a premium vitamin and mineral blend to further enhance its benefits.

An amazing flavor range is exclusive to Vegan Protein Extreme: choose from Birthday Cake to Apple Cinnamon Swirl, from Strawberries & Cream to a classic Smooth Vanilla. There is something in this range for everyone!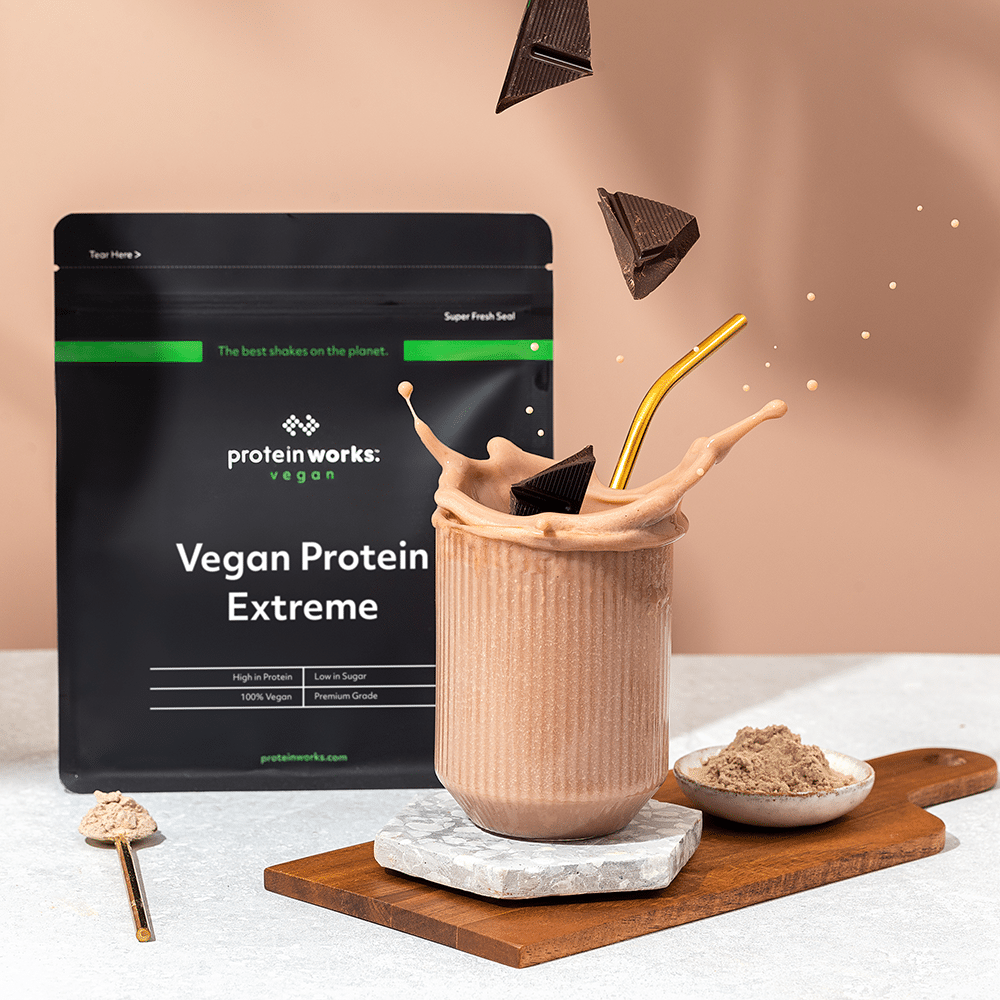 What Is Vegan Protein Extreme?
Vegan Protein Extreme has made a name for itself as the purest vitamin and mineral infused vegan shake on the market. It is a shake designed to be enjoyed anytime you need a boost of protein in a delicious, quick, and easy way.
Vegan Extreme is GMO free, dairy free, plant based and made using our widely acclaimed essential amino acid blend. It contains a comprehensive blend of vitamins and minerals, has no added sugar, and is made using only the best flavors and ingredients.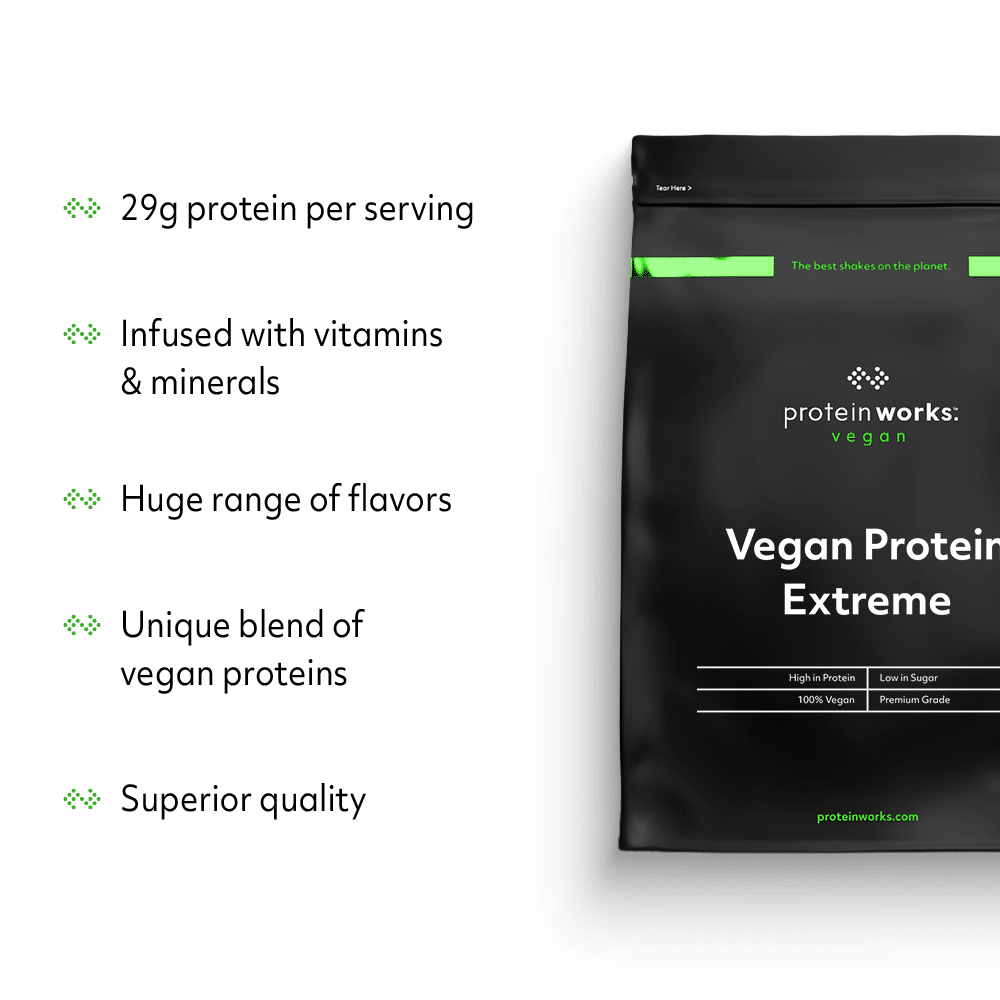 What Makes Vegan Protein Extreme So Good?
Vegan Protein Extreme was created by our team of in house vegan nutritionists as a protein blend for vegans as well as those interested in diversifying their protein intake away from solely dairy.
Its flavor profile sets it aside from other vegan proteins in the market, as does its nutritional profile. Vegan Protein Extreme is smooth, perfectly sweetened, and the ideal protein shake to enjoy after a workout or whenever you feel like boosting your protein intake with a blend that's both delicious, enriched with vitamins and minerals, and 100% plant based.
Our Promise To You
Our mission at Protein Works is to create the best protein shakes and healthy snacks on the planet; shakes and snacks that taste delicious and deliver the best experience for our customers. We care a lot about product quality and traceability. That's why each ingredient supplier must pass rigorous audits and checks before we give them our Protein Works Quality Seal of Approval. We demand exceptional quality from every single ingredient and supplier, never compromising or settling for anything short of the best. The satisfaction of our customers is our topmost priority.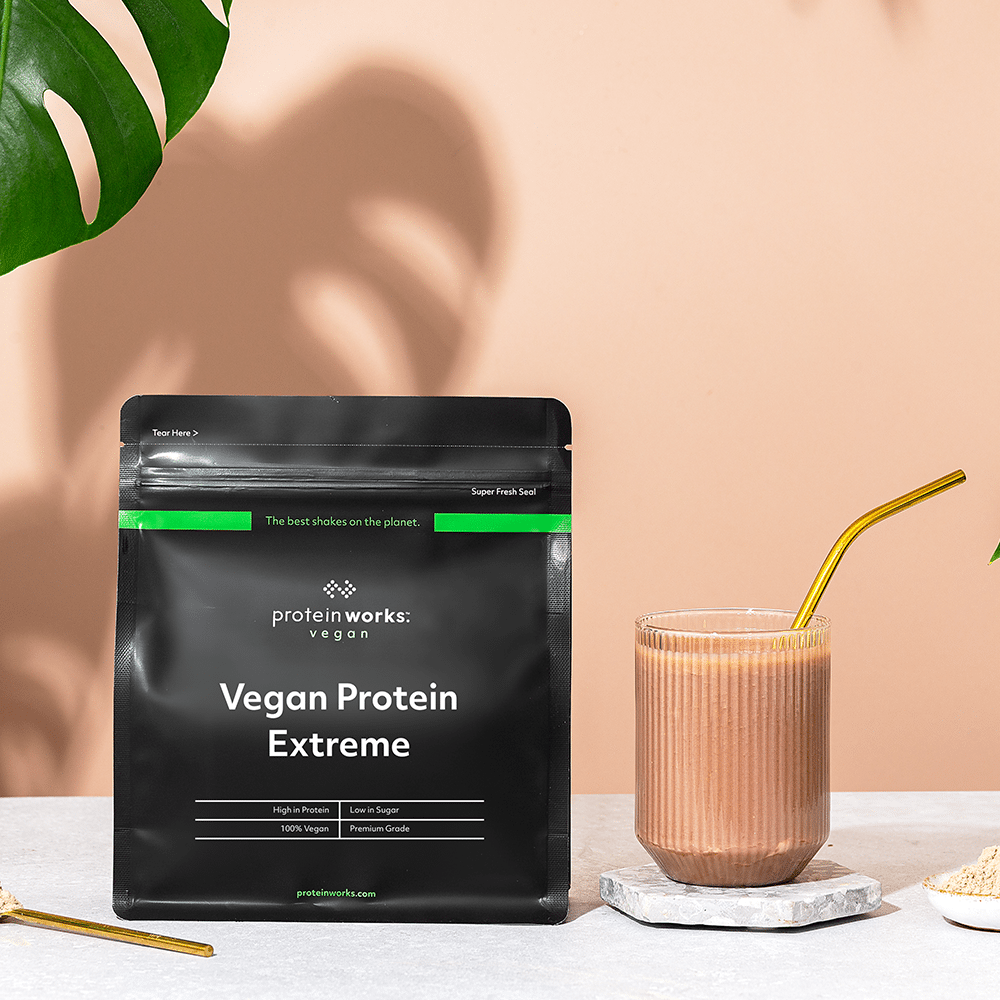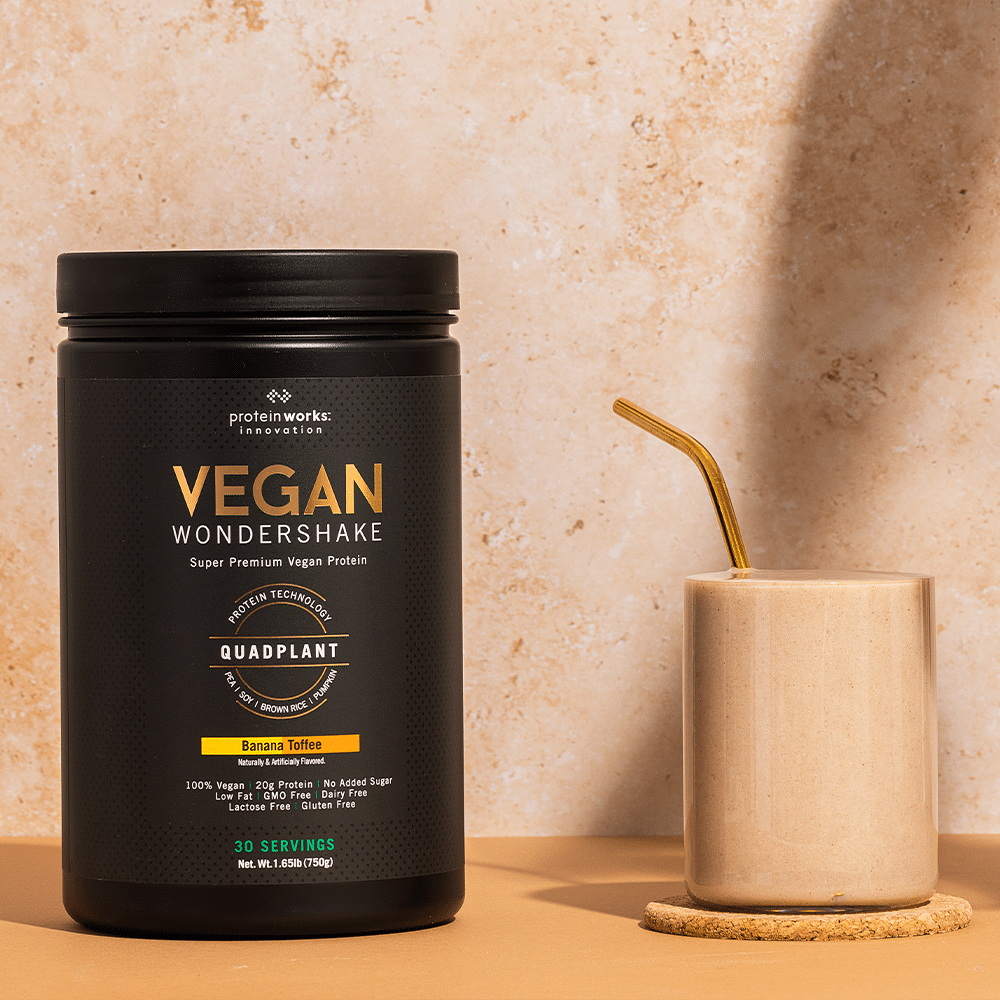 If you're looking for the ultimate Vegan Protein experience, then you have to try our brand new Vegan Wondershake. Vegan Wondershake is a game-changing tastebud experience which uses Quadplant Technology™ to deliver a super smooth, creamy protein shake that is packed full of flavor. And it is packed full of flavor, with just the right amount of sweetness. Vegan Wondershake is a product based on the simple, yet radical idea of creating a vegan protein shake that tastes and feels like dairy yet is 100% plant based. You need to try it.
* Disclaimer: Packaging may vary. Customer reviews are independent and based on personal experience. Individual results may vary. Products designed to be taken in conjunction with a balanced diet and training plan. Nutritional Information per serving based on Unflavored.
Please Note: flavour imagery is only a serving suggestion and for illustration purposes. It does not represent actual flavour ingredients.