Super Greens Extreme was innovated with a single goal: get more greens in more people. It's a simple idea forged from something many of us find challenging. This enhanced greens powder makes it super easy and super fast to bag your daily greens boost. And it comes in a choice of six delicious flavours!

Fully plant based, instant & super-charged, you can now drink a blend of superfoods packed full of delicious flavour and enriched with immunity boosting antioxidants!

Getting greens isn't just a fad, there are fundamental benefits to your body and health. Botanical extracts and a whole host of superfood elements combine to enhance your immune system naturally while reducing fatigue and contributing to brain function. Our Super Greens Extreme is nutrient-dense, high in protein, low in sugar, and vegan friendly.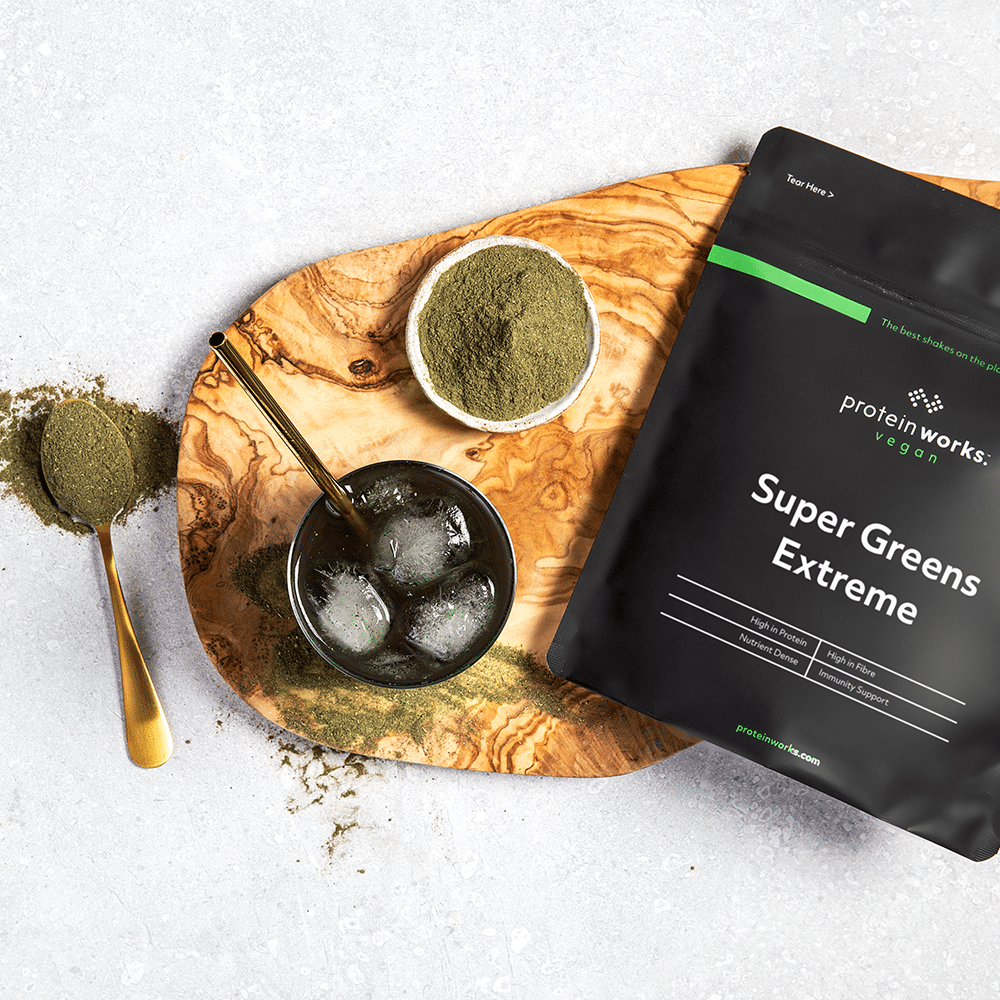 What Is Super Greens Extreme?
Quite simply - this is an innovative, plant based, greens powder that will help you be healthier.
How? Well, it's a little more complex than the "an apple a day" phrase we admit, but so are the benefits.
In the making of Super Greens Extreme, we've carefully selected over 20 different superfoods, rich in their antioxidant power and legendary in the world of herbal healing and medicine.
The ingredients that made the cut mean this greens powder boosts energy, immunity and improves focus. And that's just a few of the benefits you'll gain. Read on.
What Are The Benefits?
This super clever greens powder harnesses the power of mother nature and combines it with our nutrition and flavour expertise to produce a drink you never knew you needed or missed, until now.
Benefits wise, we can look at this in two ways.
Convenience: Get greens into you with zero cooking & zero waste.
Health Boosting: Easily boost your greens intake and reap the body and mind benefits.
Add this powder to your daily routine and you're knocking back a drink rich in vitamins and minerals, high in protein and low in sugar. It keeps you eating clean & naturally boosts your immune system thanks to each serving containing 100% of your recommended Vitamin C intake.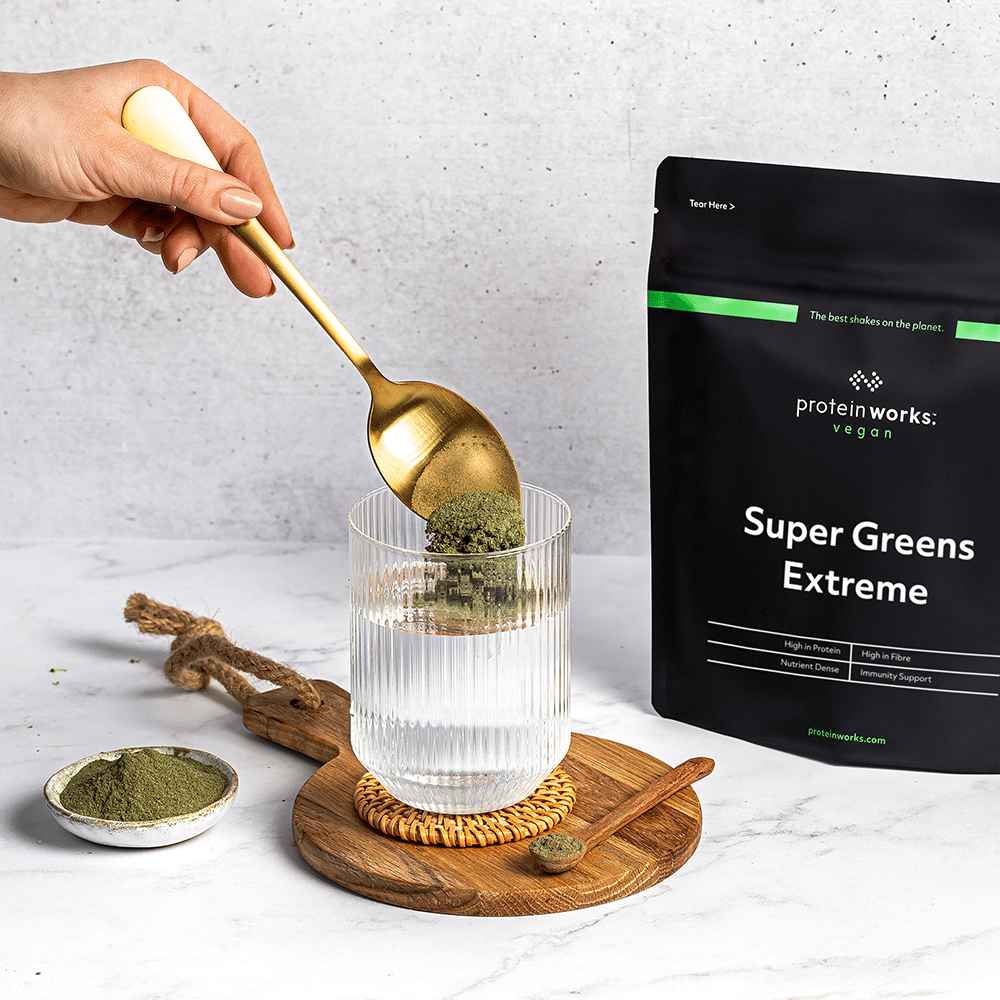 What's the Secret Formula?
This ultimate superfood cocktail delves into the history books of herbal remedies and modern day superfood heroes. The result? This powder combines over 20 active ingredients to naturally boost health.
The modern day power houses of Spirulina, Spinach and Broccoli Powder mix with the age old legacies of Yerba Mate known to improve sleep and Ashwagandha, known to help with mental focus.
Ashwaghanda – Ashwaghanda root extract is an ancient medicinal herb, and is suggested to help maintain focus and support the body naturally against fatigue.
Yerba Mate – made from leaves and twigs of the paraguariensis plant, Yerba mate is commonly drank as a tea.
And There's More...
...And if you needed more reasons to get these greens in your body, then take a second to learn about two more of the +20 superfood ingredients packed in every single serving:
Siberian Ginseng – often called an 'adaptogen', Siberian Ginseng is linked with a whole host of health benefits. Each health boosting shake of Super Greens Extreme contains Siberian Ginseng in its purest form.
Black Pepper Extracts - Super Greens Extreme shake, designed to keep you on the go, also includes Black Pepper extract piperine.
* Disclaimer: Customer reviews are independent and based on personal experience. Individual results may vary. Products designed to be taken in conjunction with a balanced diet and training plan. Nutritional Information per serving based on Tropical Punch flavour.
Please Note: flavour imagery is only a serving suggestion and for illustration purposes. It does not represent actual flavour ingredients.