Diet Meal Replacement Extreme is the ultimate meal replacement shake. This advanced formula is high in protein, low in calories and packed full of vitamin and minerals.

A cutting-edge combination of both slow and rapidly digesting protein, low GI carbohydrates and high fibre. Diet Meal Replacement Extreme supports healthy weight loss* and can help you maintain muscle mass while hunger at bay for longer.

Consistency is key when trying to lose weight, this is why we prioritise taste and consistency. With a complete range of flavour options, we are confident this is an accomplice for your weight-loss journey.

Our new best-ever tasting formula is now available in a variety of delicious flavours. Please note, Diet Meal Replacement Extreme is not suitable for Coeliacs. For a gluten-free meal replacement shake, please turn to Diet Wondermeal.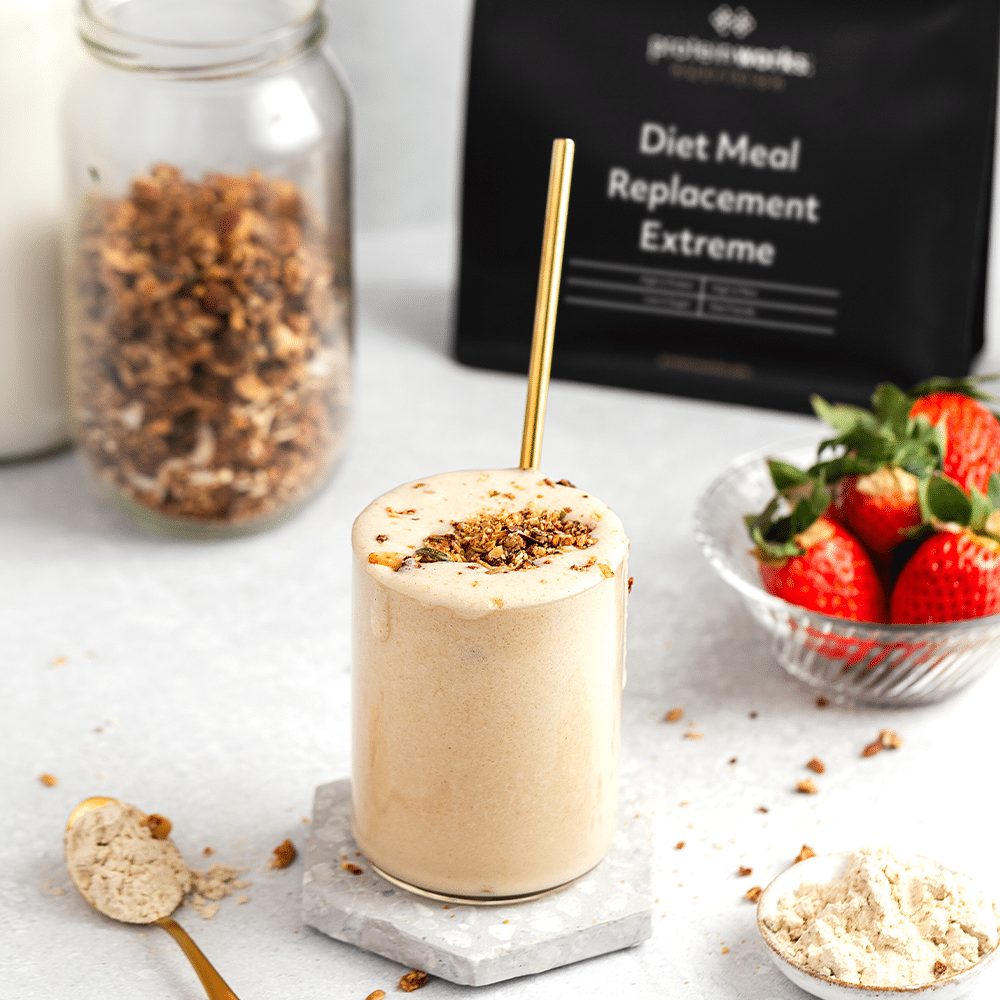 Slimmed Down To Perfection
Calorie counting may seem like a chore for some, but it's part of a mantra we live by. No stones left unturned, every tiny molecule that makes up our Diet Meal Replacement Extreme has been questioned, does it belong there, does it work with all the other ingredients, does it deliver? After an entire year of repeatedly breaking barriers, we now proudly present our latest and greatest, a diet meal replacement that truly is fitter and faster, made from the finest tri-protein blend, combined with only the most necessary fats and sugars to help you feel full whilst also helping you achieve your body composition goals.
The Whole Package
"Take our best selling meal replacement shake and make it even better." A task few would take on, they completely smashed it and set a new precedent for meal replacement shakes. Our Diet Meal Replacement Extreme is comprehensive, fundamentally designed to help you smash your body composition goals. Breaking it down, we started with our innovative protein triple blend, combining Whey Protein Isolate, with Soya Protein and Micellar Casein to give you a complete protein profile of fast and slow acting proteins to support your body with all the protein it needs. Next on to the fats and carbohydrates, where we've hand-picked the very best. If it wasn't necessary it didn't go in, delivering more bang for your buck whilst keeping this unique shake super lean. Finally, we added our innovative Vitamin & Mineral Blend, which contains no less than 23 essential vitamins and minerals, when we say this meal replacement is complete, we truly mean it.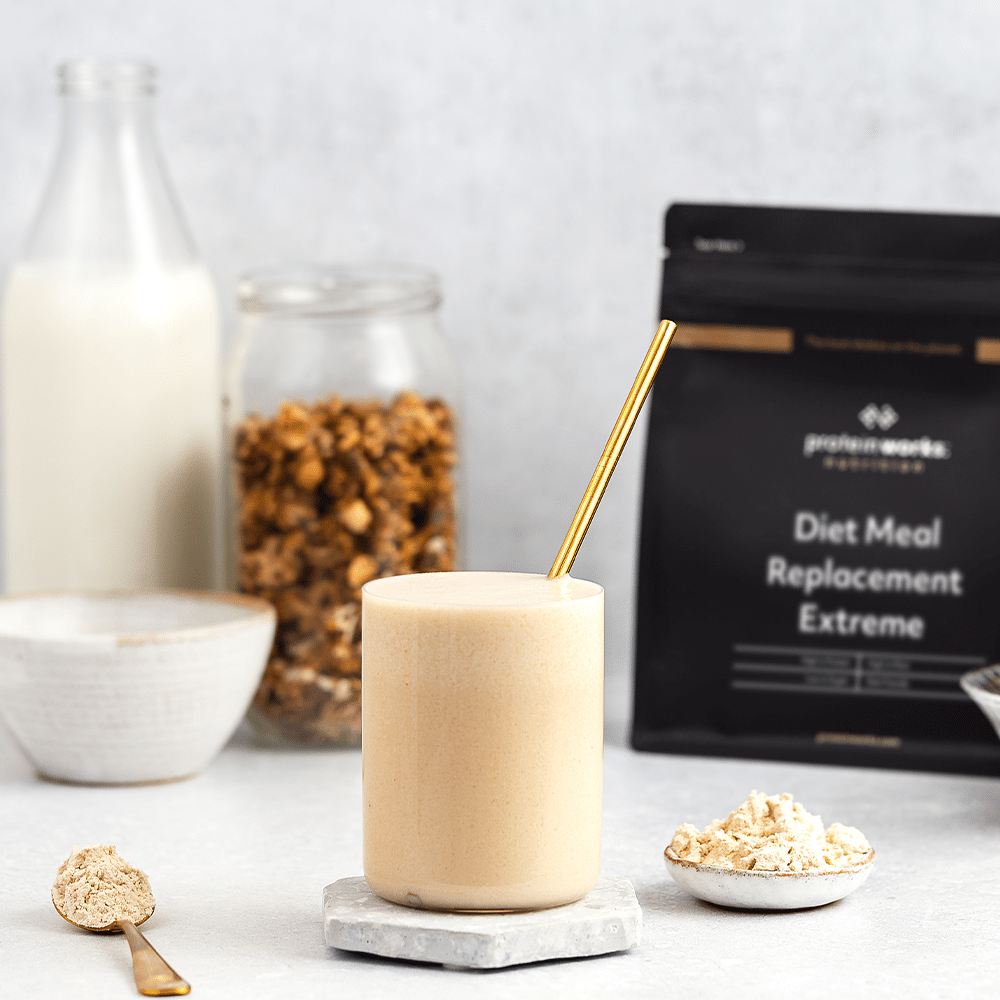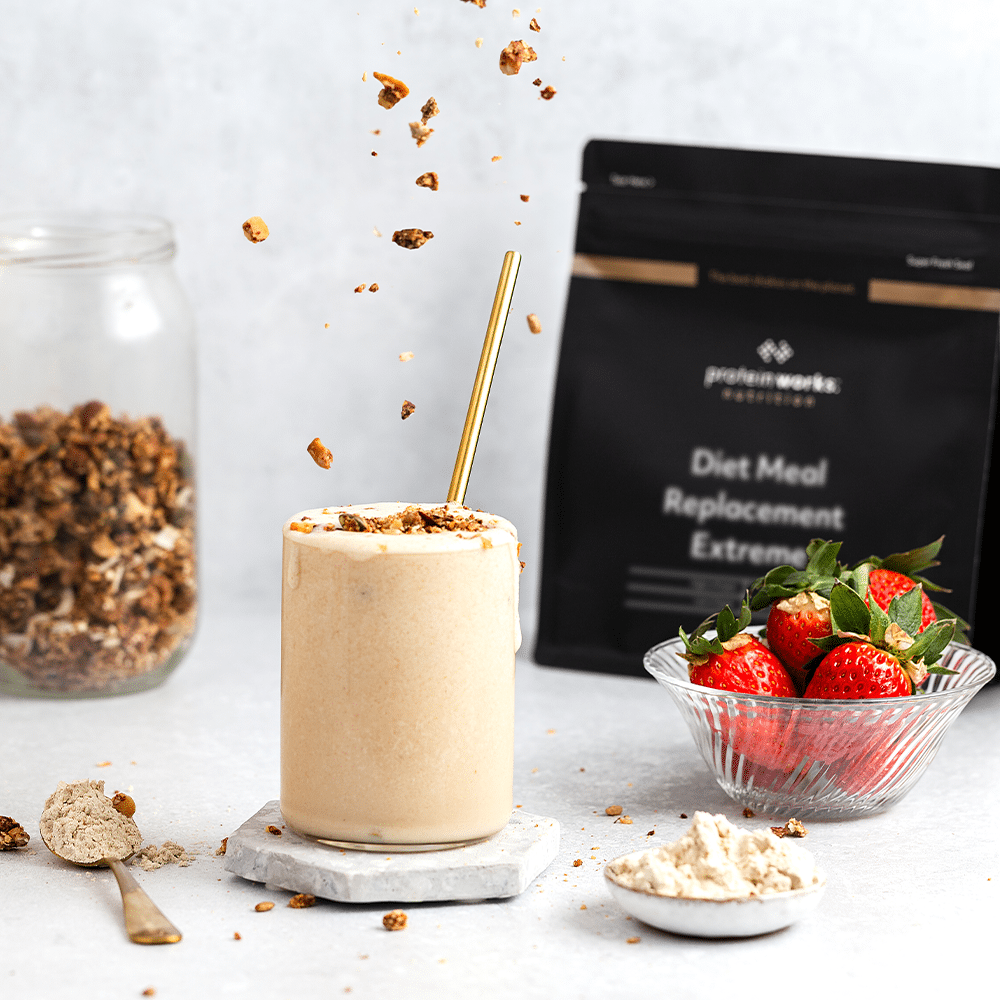 Made With More
High In Quality Protein – Using our innovative Tri-ProteinBlend of Whey ProteinIsolate, Soya Proteinand Micellar Casein, this tremendous trio deliver on two fronts, firstly providing all the proteinyour body needs to help provide a perfect balance of slow and fast proteins to help you feel fuller for longer.
Slimline Fat Content – As little as 2.4g of healthy fats per serving. Leaving you with just the essential healthy fats you need to know to feel full
High in Fibre – Ensuring our shakes are processed by your body as easily as they go in.
Next Level Flavour – Each and every Diet Meal Replacement Extreme Shake is fused with Flavour-Boost™ Technology, creating a new level of flavour to truly #exerciseyourtastebuds After all, you don't eat tables and checklists!
Packed With Nutrients
No less than 23 essential vitamins and minerals make up our ground-breaking new vitamin and mineral blend. Delivering a level of potency that floods your body with a higher concentration of heavily studied and hand-picked vitamins and minerals to support a healthy lifestyle:
VIitamin B 1,2,3,5,6,12 – Putting the Balance in Vitamin B, contributing to normal function of the immune system, red blood cells whilst also battling tiredness and fatigue.
Vitamin C ENRICHED – From iron absorption to teeth, skin, gums and cartilage, there isn't much of the body this vitamin doesn't contribute to. An all round super vit!
Vitamin D – Maintaining a healthy lifestyle whilst in a calorie deficit not only exhausts your energy cells, but also your immune system, supplementing with Vitamin D contributes to stopping this by providing support to your immune system.
Conjugated Linoleic Acid(CLA) – CLA is a staple supplement for anyone looking to improve their body composition goals.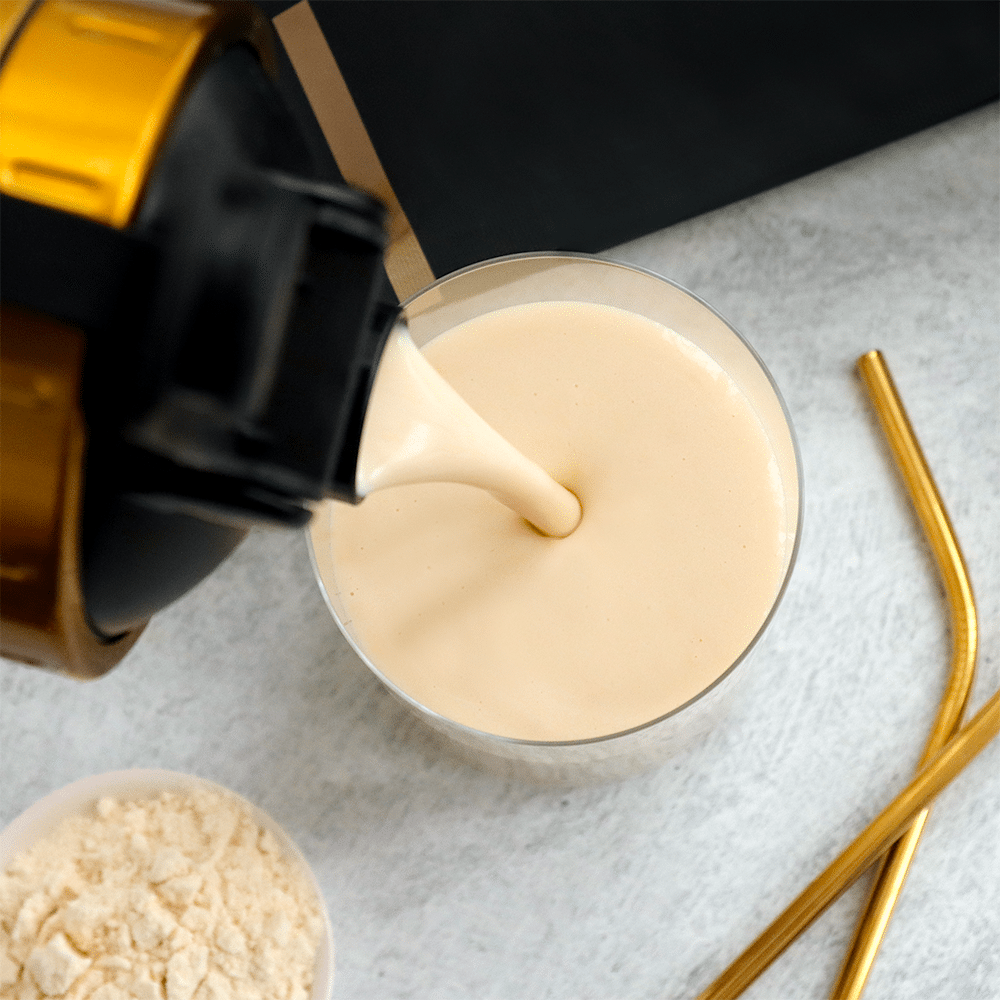 Extreme By Name
What's the point of making the best performing, best tasting and most complete diet meal replacement shake if it can't be enjoyed by the masses? That's why each and every ingredient found within our Diet Meal Replacement Extreme shakes is expertly sourced and infused with our 100% Flavour-Boost™ technology.
ADDED PLANT PROTEINS – Hand-picked on merit, we use Soya Protein as part of our innovative Tri-Protein Blend to deliver a complete Amino Acid profile.
100% VEGETARIAN – Don't despair vegans, we've got a Vegan Meal Replacement Shake too!
SUSTAINABLE INGREDIENTS – Built to last, our Diet Meal Replacement Shake is as easy on the planet as it is on your taste buds.
Please Note: flavour imagery is only a serving suggestion and for illustration purposes. It does not represent actual flavour ingredients.